What the tablet looked like when it arrived in our store
removed the glass we realized that the tablet had already been repaired and they had closed it with glue, which we avoid doing as it dirty the inside of the device.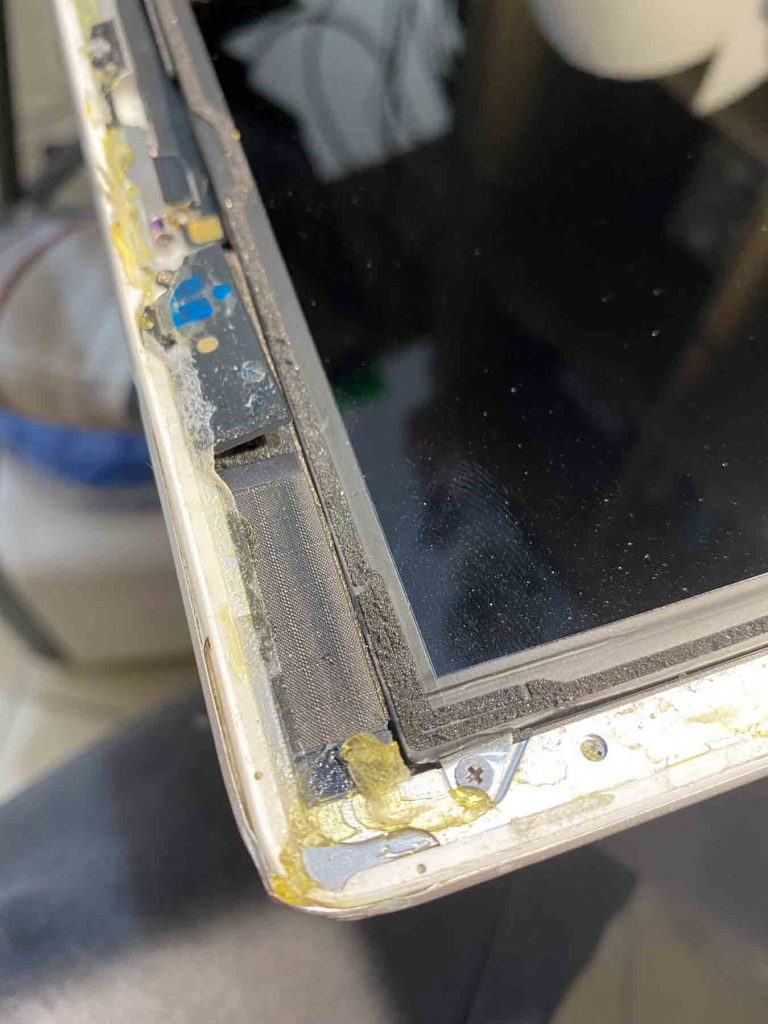 The Apple iPad with the dented corners restored and cleaned of all the dirt with the use of alcohol, thinner and a lot of elbow grease.
The iPad tablet closed thanks to the top quality 3m double-sided adhesive which guarantees perfect adhesion between the glass and the body.